Mercatus, the Marketing Society of the college is a young society that started functioning in 2015 but has come a long way in marking its presence in terms of its programs, events and enthusiastic members. Mercatus is known for its fun filled offline and online activities that showcases as well as hones the skill of marketing anything under the sky. As Mercatus grew, so did the membership from different departments when the potential students seeking membership realized that marketing is all about knowing the product and the customer to win profitable solutions for both. Today there are over 130 student members. The society's elections conducted in a democratic manner saw Ritika Wadhwa as the President and Gunpreet Kaur Dahiya and Shagun Khattar as the Vice-Presidents for the academic year 2019-20.
The most popular events of the society that see large number of footfalls are creatively designed each year by various teams that come out with innovative events and activities. Amusement Day, a day many DU college students look forward to be full of fun, frolic and of course, cracking your marketing wits. This is followed by speaker sessions by various marketers from the corporate, startups and self-employed professionals.
One big bang event of the society is its Annual Marketing Convention called Zion which is normally held in the second semester. Besides event based programmes relating to M-Plan, Amazing Race, Ad-Mad, Marcade (Trading game) etc, the highlight of this convention is the Speaker session which showcases youth icon/s who have marketed themselves through their talent and skill. Zion 2019 introduced two young talents. Fourteen year old, Janhavi Panwar is considered the Wonder girl of India. Janhavi is already pursuing the second year of Bachelor's degree in Arts from Delhi University when most kids of her age are in Class 8. She has mastered eight foreign accents, in addition to basic French, basic Japanese, English, Hindi and Haryanavi languages. She is already a motivational speaker at the young age of 14 and has given talks to educational institutes and even to IAS officers.
Rahul Dua, an electronic and communication engineer from Thapar University and an MBA graduate from the Faculty of Management Studies (FMS), University of Delhi is an entrepreneur in the comedy world of India. His rise to fame is attributed mainly to his unique brand and style of communication to connect with the audience. He managed to build his career using social media marketing tactics on both YouTube and Instagram.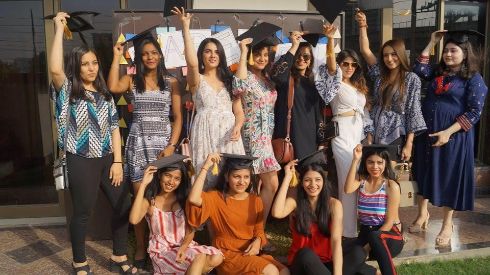 Mercatus tread its steps last academic year into a new marketing initiative when it realised the hassle that the society fests face related to the tables for the event so to overcome the issue it began its in house Venture. It allows other JMC Societies to borrow lightweight and easy to use tables at just Rs. 70 per table. It reduces the cartage cost that societies had to bear and also provides funds to the society.
This year the society boldly went ahead in launching two green initiatives to become a society that believes in sustainable marketing. In collaboration with Enactus, it jointly started an ongoing campaign on 'Anti Plastic cum Recycling Initative' to reduce single use plastics by productively recycling them in partnership with Shyna Ecounified India Pvt Ltd. Inaugurated by Gautam Gambhir on 3rd October 2019, 1300 kgs of plastics collected were given to the company for recycling into plastic tiles. The second cycle of plastic collection took place on 6th November 2019 when it was also a red letter day for our society. We stepped forward in our sustainable marketing initiative by starting JMC Crockery Bank, which will lend FREE crockery to all departments and societies for reducing the volumes of plastic crockery used in our college functions. Crockery Bank will be operated by Mercatus's Subsidiary Arm – "JMC Crockery Bank Team", comprising a core group of Mercatus members with a Faculty In Charge and Faculty member (both of whom are the independent and sole advisors to crockery bank) to advise/guide its functioning. We are very grateful to our Faculty Adviser – Dr Mani Arul Nandhi, Associate Professor, Department of Commerce who has donated New Steel Crockery worth Rs. 92000 to the college, to start our Sustainable Marketing venture.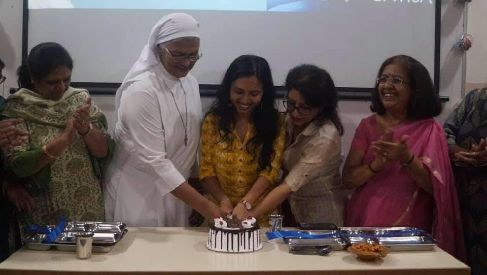 (Dr (Sr) Rosily inaugurating the JMC Crockery Bank
Mercatus recruits new members –essentially from first years – in August each year and both the selection and competition among probables is tough. So what are you waiting for? Get set to join our society by your sheer skill/talent/capability by marketing yourself.