JMC was a pioneer at Delhi University in starting a Placement Cell in 1998 to offer an institutionalized mechanism to facilitate hassle-free recruitments. Lending assistance to young women to become economically independent through providing a wide range of employment and entrepreneurship opportunities constitutes the primary objective of the Cell. All the activities leading up to the recruitment are carried out tirelessly by the Placement Cell Team consisting of the President and Vice President along with a team of students under the guidance and supervision of the Placement Cell Coordinator Ms. Sunita Narain, who established the Cell in 1998 and has been meticulously overseeing the seamless execution of the Cell since then.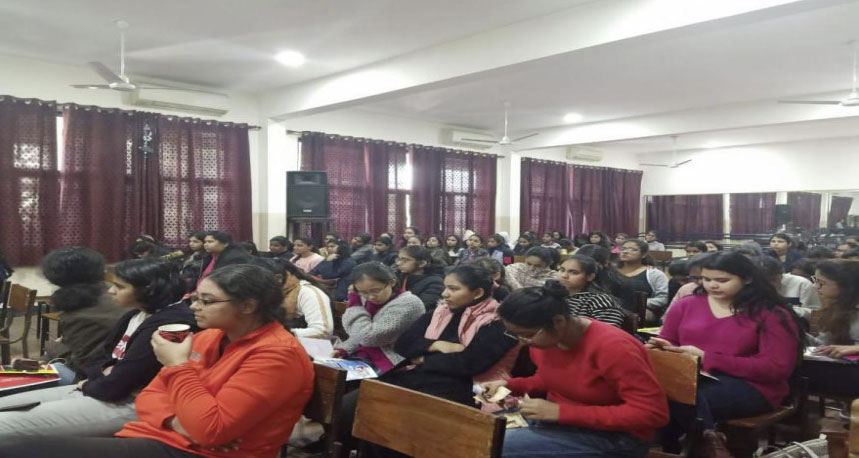 Session on "Corporate Women of the Year Competition" by EY held on 22/10/2019
The Cell caters to the rapidly changing requirements of the Corporate Sector and facilitates a productive interaction between a student's skillsets and employability. Given the skewed male-female ratio in urban professional spaces, the Placement Cell and individual departments connect young women with potential employers, empowering them through employability, making them socially, politically and economically active citizens.

UGC National Seminar on "Relevance of Mathematics for Employability" held from 22/09/2015 to 23/09/2015
In keeping with JMC's Vision of contributing to the creation of a just, humane and inclusive society, the Placement Cell of the college endeavors to ensure the availability of opportunities for Placements and Internships to all sections of students in a fair and equitable manner. The Cell is deeply committed to upholding the values of encouraging the holistic development of the students and has been established to aid them in attaining their professional aspirations. The Placement Cell believes in adopting a professional and balanced approach enabling all recruiting companies and stakeholders to pursue their individual goals without undermining those of others.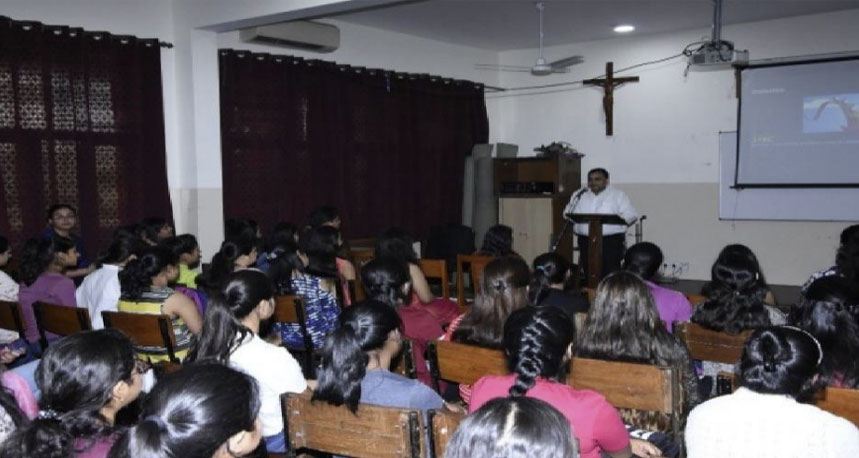 Talk on "Brand Building Strategies to cope up with ever-changing Consumers' and 'Ecommerce" by Mr. Apurve Sharma, Senior Manager, Risk Advisory, Consumer and Retail Products Vertical from Deloitte held on 22/04/2019
The Cell not only nurtures students' inner potential by providing the requisite environment for its full blossoming but also helps them identify their strengths and weaknesses. Consequently, self-knowledge and self-awareness become guiding factors and enable them to make appropriate career choices that strike a right equilibrium between job-satisfaction and professional growth.
JMC coordinates with various organizations for campus placements. It began with a single company (GE Capital) in 1998, but now more than 100 reputed multi-national companies, banks, and other corporates such as Deloitte, Accenture, Ernst & Young, KPMG, Bain, Accenture, Wipro, ICICI Bank, PWC, Cvent, Tata Consultancy Services, Macquarie, Teach for India, The Oberoi etc. recruit a substantial number of students from our college. JMC scrutinizes the companies' profiles and schedules a preliminary presentation by them which informs the students about the job profile, working conditions and growth opportunities. The companies then conduct their standard recruitment procedures such as Written Tests, Group Discussions and Interviews.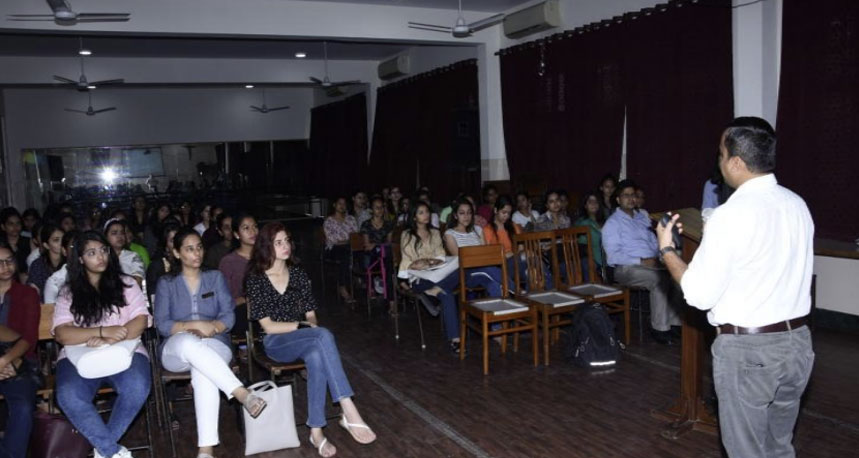 Talk on " Career Options in Retail Management & IT" by Mr. Anupam Kumar, Head of Planning & Merchandising, North India Business from Reliance Trends held on 13/09/2019
Placing students in summer internships enables the students to get hands-on training to make informed career decisions. It also facilitates potential employers to assess the suitability of candidates. Apart from bringing various recruiters to the campus to provide job opportunities to the students, the Cell also organizes talks, workshops, competitions and education counseling for the students of the college. This includes preparing and honing their skills in 'Resume writing', 'How to face interviews', 'Soft Skills', 'Personality Development' etc.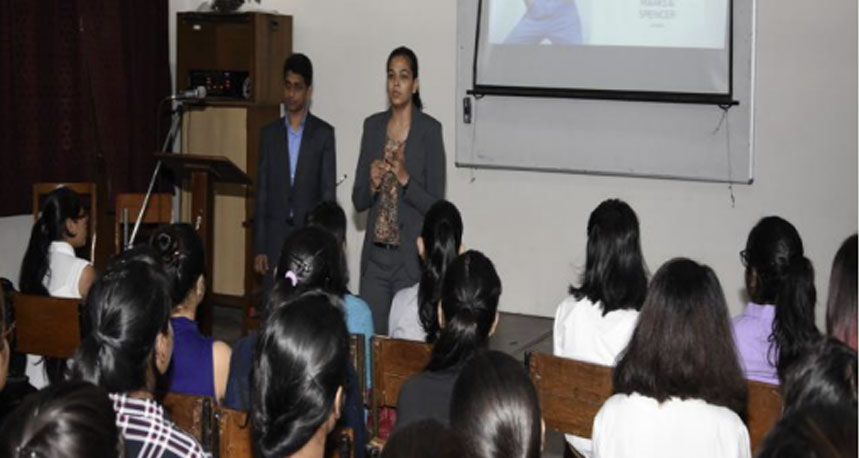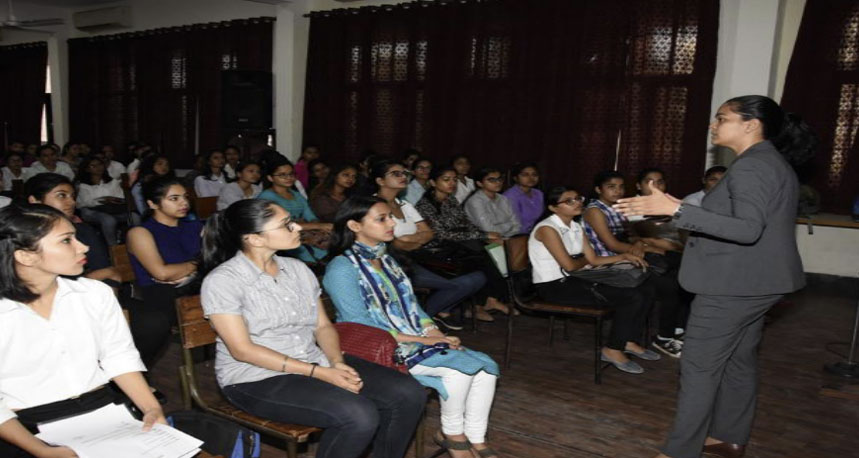 Talk on "Emerging Issues in Retail Industry" by Pallavi Modi, HR Manager of Marks and Spencer held on 14/09/2017
JMC is one of the few women's colleges to offer a Bachelors degree in Vocational Studies. It is also the only college in DU to offer both Healthcare and Retail Management as areas of study. Aimed at training students in specific skills required by the job market, JMC's B.Voc department ensures one-month internship programmes for its final year students. The B.Voc department students have interned and have been placed in reputed organisations and hospitals like Accenture, Marks & Spencer, PWC, Godrej Properties, DLF, Primus, Fortis, Medanta, CK Birla, etc.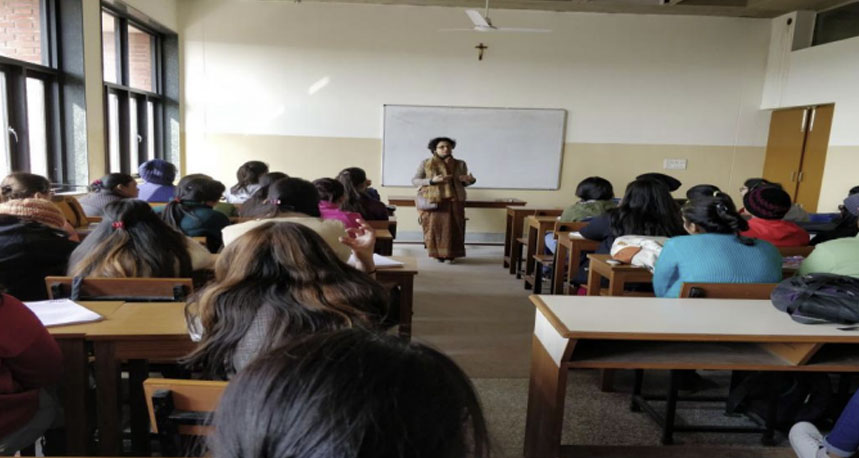 Talk on "Language Culture and Cognition" by Ms. Sunita Mishra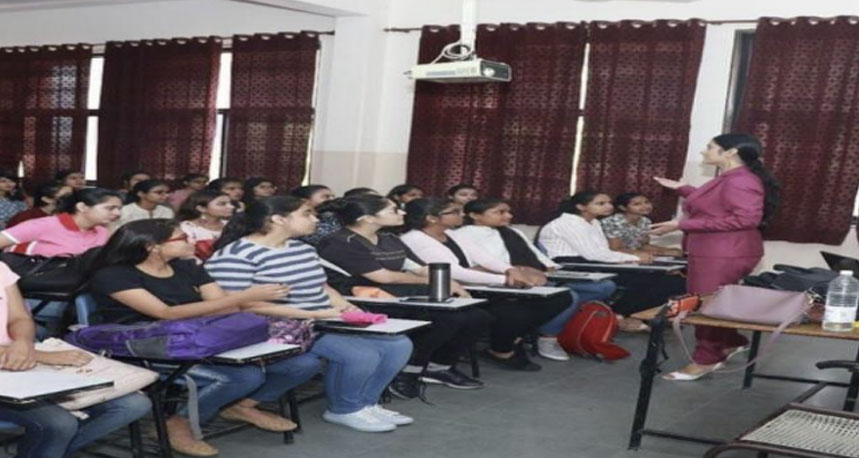 Seminar on "Personality Development" by Gleamdiva on 28/09/2018