If the library users need any help regarding library please contact:-
In-Person:
Visit the Library Reference/Circulation Desk or Librarian.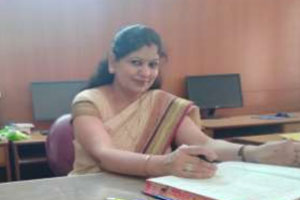 Ms. Anila Singh Bhardwaj (Librarian)
B. Lib. Sc. ( DU) Gold Medalist
M.L. I .Sc. (DU) Gold MedalistM. Phil in Library ScienceUGC NET Qualified
E-Mail: librarian@jmc.ac.in
Suggestions:
Jesus and Mary College Library welcomes and encourages every user to let us know how to improve the library services. Please send us your Feedback and Suggestion; hard copies of feedback forms are available at the Reference/Circulation Desk.