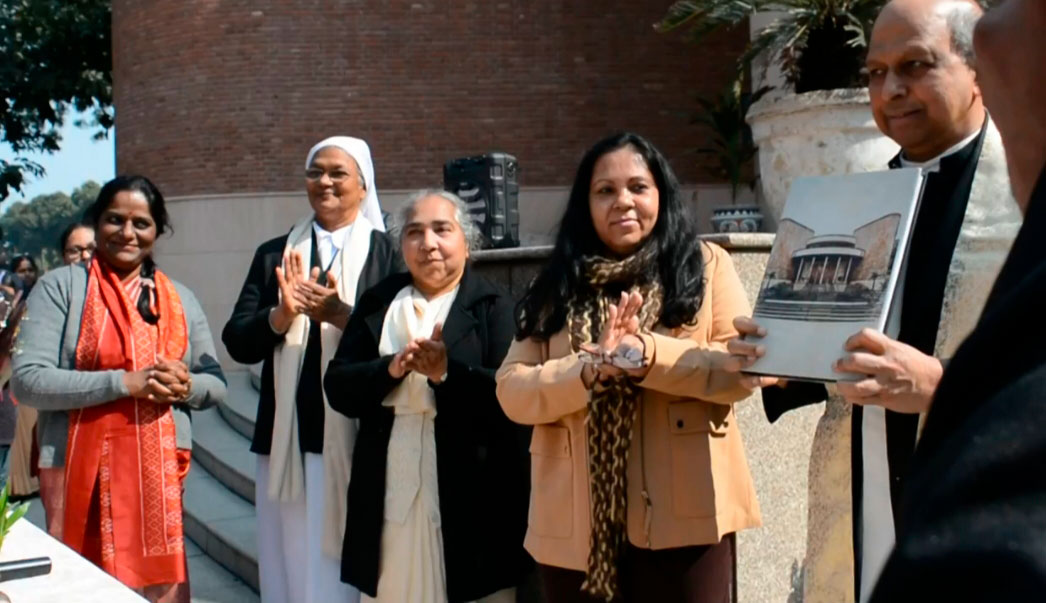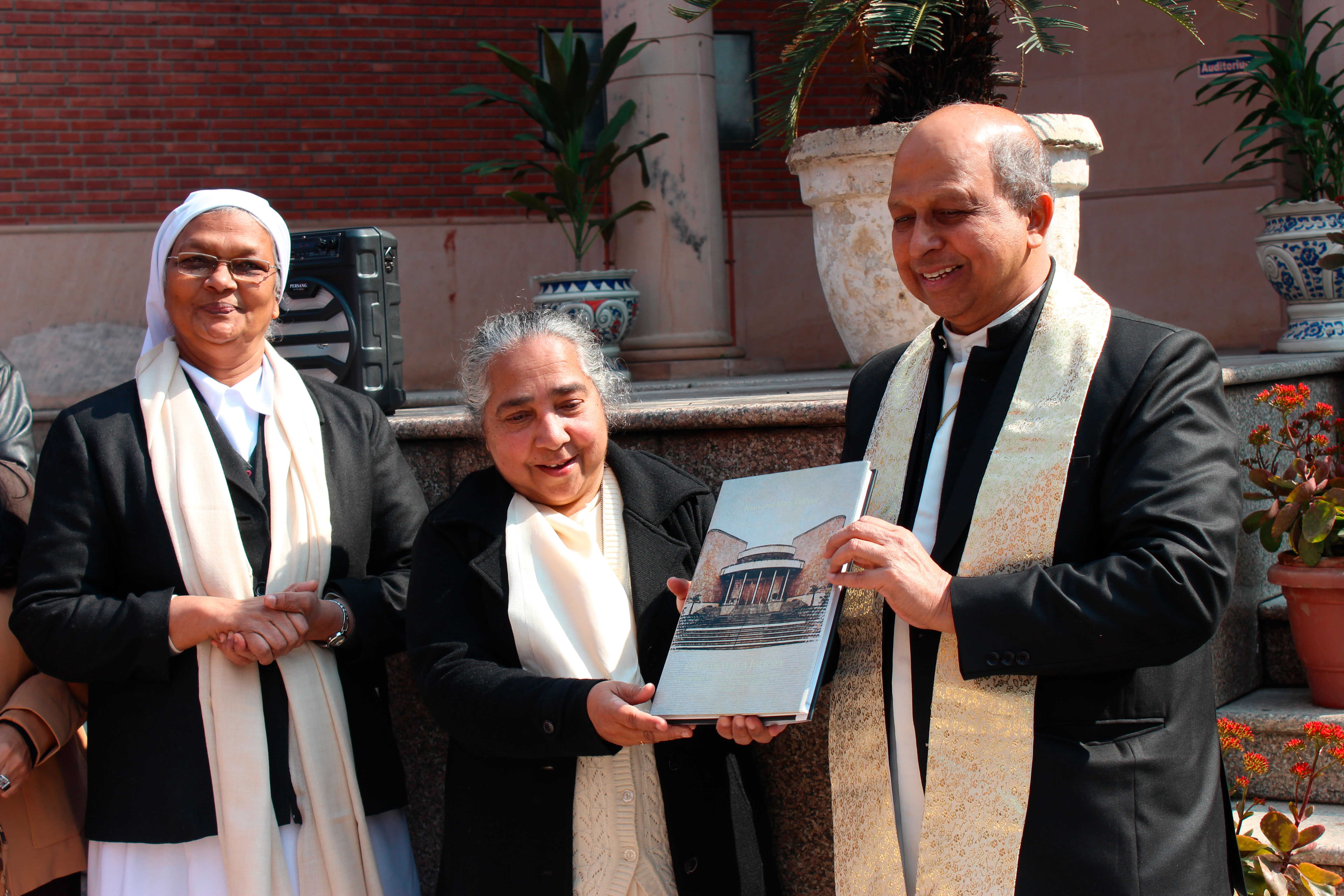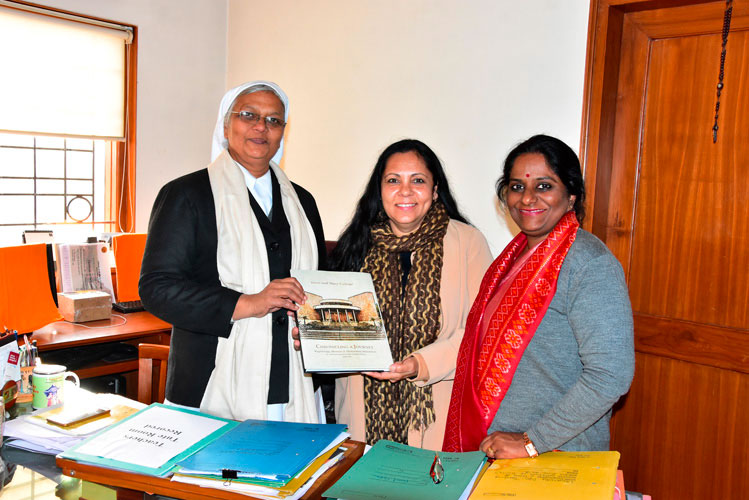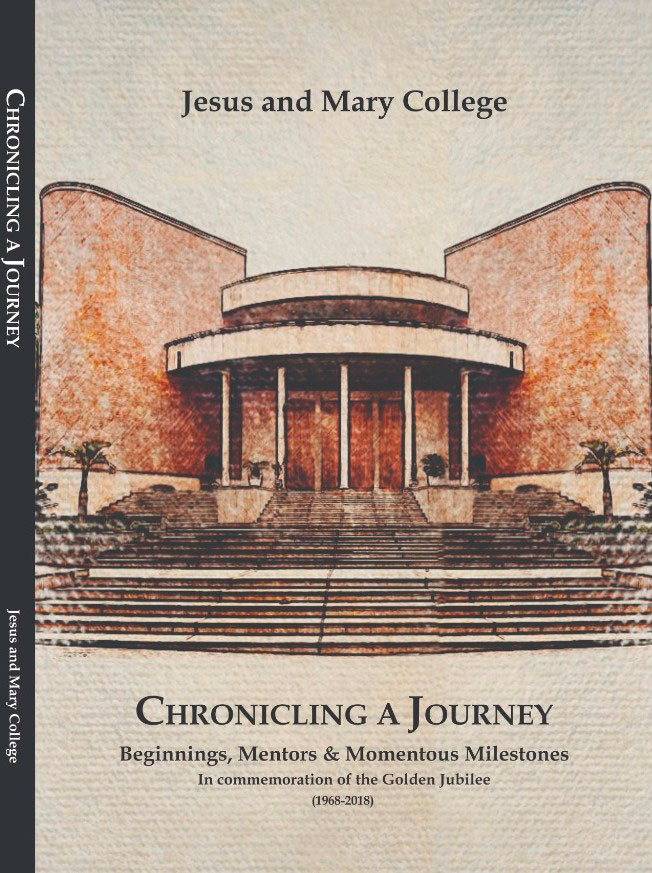 BEGINNINGS, MENTORS AND MOMENTOUS MILESTONES
A COFFEE TABLE BOOK ON JMC'S GOLDEN JUBILEE
The Golden Jubilee celebrations of Jesus and Mary college came to a close in October 2018. While the euphoria and pulsating vibrancy of the year-long celebrations will surely remain etched in the minds of all those who were a part of the celebrations, it was important to consolidate those memories in some tangible form for posterity to inherit.
As a step in that direction, a Coffee table book entitled "Chronicling a journey: Beginnings, Mentors and Momentous Milestones" was released in commemoration of JMC's Golden jubilee. Co- edited by Ms. Dolly Kapoor, Associate Professor, Department of English and Dr. Sona Andrew, Assistant Professor, Department of B.El.Ed, the Book traces the journey of JMC from its origins to the fiftieth year of its existence, highlighting important landmarks and detailing the multifarious activities that were organized during the Jubilee year.
On 6th February 2020 the Book was released and blessed during a specially organized event, by His Grace, Archbishop Anil Jose Couto, who was the Chief Guest for the function. Another special guest, Sr. Marina John, former Principal of JMC, also graced the occasion with her presence, along with Officiating Principal Sr. Rosily T.L and members of the Staff and students.